Renmin Business school was the first in Renmin University of China to have set up the Career Development Center (CDC) and advise students on their career development and employment.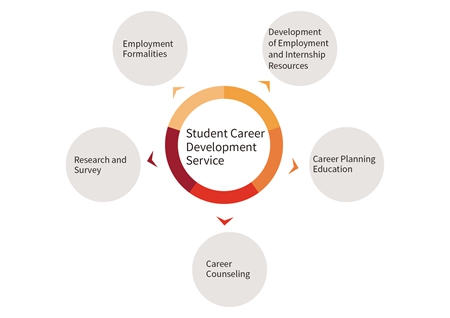 Graduates from Renmin Business School enjoy high social recognition. The employment rate remains above 96%. Each year, nearly 60% of the graduates continue their studies, and about 40% work in enterprises or start their own businesses.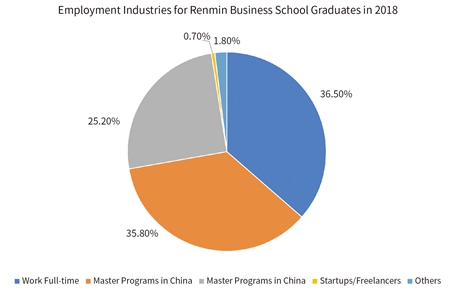 After Graduation
Peking University, Fudan University, Tsinghua University, Xiamen University, Shanghai Jiao Tong University, Wuhan University, Renmin University of China, University of Chinese Academy of Social Sciences
Columbia University
Cornell University
Duke University
Imperial College London
Johns Hopkins University
Massachusetts Institute of Technology
National University of Singapore
Northwestern University
Stanford University
The Hong Kong University of Science and Technology
The London School of Economics and Political Science
The University of Chicago
The University of Hong Kong
University College London
University of California, Berkeley
University of Melbourne
University of Michigan, Ann Arbor
Yale University
Employment Profile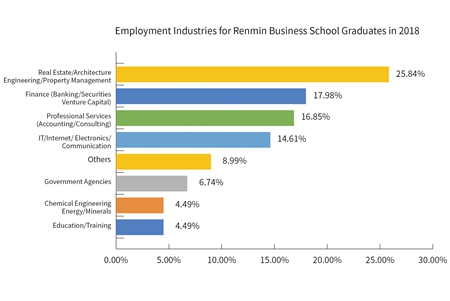 Accenture, Ernst & Young, Sunlands, ByteDance, Deloitte & Touche, China Development Bank, Hainan Airlines, Evergrande Group, Huawei, Shell, PwC, Selected Graduates of Shanxi Province, NetEase, ICBC, CICC, BOC.